I just discovered the most amazing app in the Mac App Store. It's called Pixelmator and is very similar in many ways to Photoshop Elements that I used for photo manipulation as well as digital painting.
I've only been playing with it a very short time, but I've already discovered some awesome filters that my old Photoshop Elements doesn't have -- namely the kaleidoscope filter and the tile filters: Eightfold Reflected etc.
Wow! A program that allows me to make intricate patterns! I love it! I may have to make a new Zazzle store devoted to repeating patterns, or perhaps just a section of my 3D Designs by Jayne store.
I'll have to see how things work out. (My day job really gets in the way sometimes!!!)
Here's the first pattern I made.
First, the original photo (resized)
And here's what it looks like with a Pixelmator filter applied (click on the image to see a larger version of it) :
The first product I used it on is a mousepad: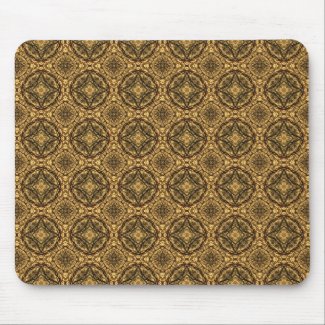 Gold and Black Abstract Pattern Mouse Pad
by
3DDesignsByJayne
See more
mouse pads online
on zazzle.
I also used it on an iPad sleeve.
Gold and Black Abstract Pattern iPad Sleeve
by
3DDesignsByJayne
See other
MacBook sleeves
.
Gold and Black Repeating Pattern iphone 4 Case
by
3DDesignsByJayne
Design
personalized iPhone 4S case
online at zazzle.com
This is so exciting for me -- I've always loved these sorts of designs but had no idea how to create them. Now I can think of a million and one uses for them - sleeves, business cards, pillows, mugs and more.
Of course, I'm a bit late getting to the party (did I mention my day job gets in the way?)
Check out these designs from the talented artists at Zazzle .


***********
I love the colors in this wonderful mug from DriventoAbstractiona, as well as the fact that the design is much larger than the one I created (note to self: play around with dimensions when creating designs).
This mouse pad by mystic_persia really does look like a Persian carpet, with its rich red and gold coloring.
Red Persian carpet mousepad
by
mystic_persia
View other
Floral Mousepads
Repeating patterns like this one by skellorg look great on solid colored armchairs and sofas - it's a way to bring color and life to a room without having to reupholster!
Alice's Asters II Lumbar Support Throw Pillow
by
skellorg
Shop for another
throw pillow
.
iPad Sleeves and laptop sleeves etc are another create showcase for these repeating patterns, like this lovely blue design by SticherladyMandala
Permascope Pattern iPad Case
by
StitcherladyMandala
View other
iPad accessories
.
Now it's your turn. If you are a Zazzle artist or designer, you're invited to link to your repeating pattern designs in the Linky tool below. Use Option 1 in the Link Widget on the page of the Zazzle product/design you'd like to add. It will show up below as a small thumbnail and when clicked on, will link directly to your product.