Now we have officially got "the Holidays" out of the way, I've been adding some Valentine's related items to my Zazzle store.
My favorite new item has been this Couples Mug or Lovers' mug set, featuring a new digital artwork I created in DAZ3D that I titled "Night on the Town." I was able to split the original artwork so that the man is on one mug, and the woman is on the other.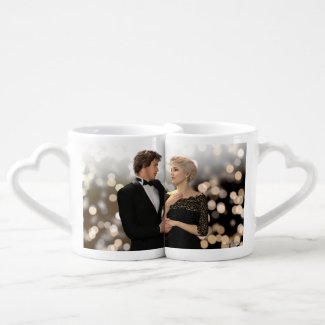 Glamorous Couple with Twinkling Bokeh - Lovers' Mug Set
by
3DDesignsByJayne
Look at Romance Lovers' Mugs online at
Zazzle.com
I only discovered recently that it is now possible to add chocolates to Zazzle mugs, turning them into a perfect gift!
Love Heart Doodle Coffee Mug
by
3DDesignsByJayne
View more Love hearts Mugs at
zazzle.com
I designed a number of sweet cards, including this puffy pink heart on a pale pink background with "To my Wife on Valentine's Day" greeting which is sure to be appreciated.
I really love the vintage appeal of this vintage illustration Victorian Happy Valentine's Day holiday floral design featuring traditional love and romance flowers. Antique ephemera with a beautiful bouquet of blooming crimson red roses in a gold basket just picked from the garden. Designed by Yesterday Cafe.
Vintage Victorian Valentine's Day, Red Roses 2 Inch Square Magnet
by
YesterdayCafe
Check out Americana Magnets online at
zazzle
This box of delicious Belgian chocolates features a beautiful "Sea of Hearts" design by ZazzleHolidays, and you can customize it with the recipient's name or a message.
Sea Of Hearts Valentine's Day Chocolates 45 Piece Assorted Chocolate Box
by
ZazzleHolidays
Shop for Valentine Chocolate Boxes online at
Zazzle.com
*****
These t-shirts are great, and will certainly make a statement when you head out together but I have to say it..... aren't they the wrong way round? Shouldn't HIS t-shirt say "SHE is my better half" and shouldn't HER t-shirt say "HE is my other half"?
Just kidding - I love them!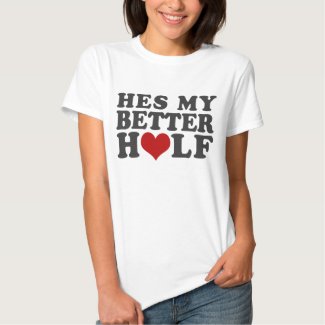 Hes My Better Half Shirts
by
clonecire
Create unique
custom printed t-shirts
on zazzle.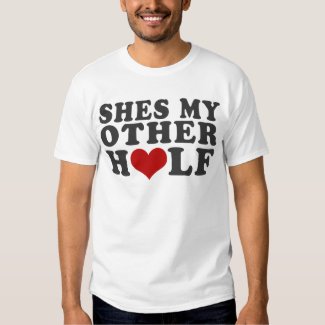 Shes My Other Half Tshirt
by
clonecire
Browse
Humor T-Shirts
****
Not quite ready to commit to a long term relationship yet? No problem - there are lots of designs to let you tell it like it is.
Break Cupid's Arrows Club Tshirts and Gifts Budget Tote Bag
by
valentines_store
Make
customized tote bags no minimum
online at Zazzle.
****
Just want to give him or her a card? There's an endless choice, like this vintage cupid and pink roses design by Sandyspider.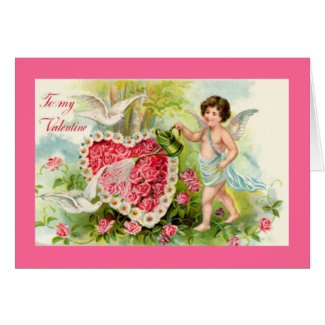 Cupid Valentine Pink Roses Card
by
Sandyspider
Look at Heart Cards online at
Zazzle.com
Or perhaps this cute kitten -- with a demand for chocolate inside. (after all what else is Valentine's Day for?)
Funny Kitten Valentine Greeting Card
by
lamessegee
Shop for more
greeting cards
online at Zazzle.
I could go on, but it's your turn now:
Join the Party!