Try as I may to find a "niche" for myself and my 3D digital artwork, I'm not having much luck.
I tend to stick to
landscapes
, often with a nostalgic touch to them, but every now and then I have an inspiration to do something else.
For example, the image below, "The Fairy and the Tiger" was created in DAZ|Studio back in 2009 or thereabouts. I'm very proud of the fact that it placed second in a competition for 3D digital drtists entitled "You Animal, You" in which artist were invited to create a scene which included any animals. The fact that I also included a fairy was rather unique in the competition!
I'm thinking about doing another fairy or fantasy image, because I always love the ones I see other people do. I'll be sure and post it on my blog if I ever get around to it!
While my mind was on fairies, I took a look around Zazzle, and here are just a few of the beauties I found.
*****
While not all of these are 3D digital renders, the first one certainly is (The designer uses the name "Renderly Yours" which was a big giveaway to me, lol!) This lovely design is available on a number of different products, including an iPhone case and a ceramic ornament.
My very favorite fairies of all are Cecily M. Barker's Flower Fairies. They are all adorable and each one has its own character and charm. flower_fairies has so many lovely cards in their store, it was difficult to pick just one to showcase here! This is the Bind Weed fairy.
The Bindweed Fairy Post Card
by
flower_fairies
Browse other
Fairy Postcards
We can't talk about fairies without including Tinkerbell, can we? Disney has lots of Tinkerbell items in the store, including this cute mousepad.
In this calendar, featuring the Fantasy Art of Molly Harrison, you can see not just one, but 12 of Molly's unique fairy and other fantasy paintings.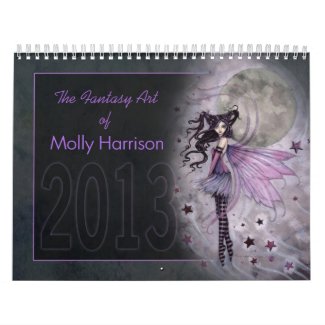 2013 Fantasy Art Calendar by Molly Harrison
by
robmolily
The last one I'm going to share with you is this lovely vintage poster entitled The Visit at Moonlight, from Postershoppe.
The Visit At Moonlight Fairy Fairies Posters
by
postershoppe
Now it's your turn. If you're a designer on Zazzle, you are invited to add a link to your fairy-themed designs in the Linky Tool below.

Use Option 1 in the Link Widget on the page of the Zazzle product/design you'd like to add. It will show up below as a small thumbnail and when clicked on, will link directly to your product.