Well here we are in September already. It's hard to believe summer is officially over (this being Labor Day weekend and all). Looking back at my blog, I see I lagged a bit in August with only one post. I'll see what I can do about stepping it up a bit as we head into fall.
It will soon be time to break out the fall decorations for the house. I love decorating for fall, Halloween and Thanksgiving as much as I do for Christmas.
I recently bought this
Cobweb Mantle Scarf
from the Victorian Trading Company and can't wait to decorate our mantle!
Having my mind on the fall Holidays has got my creative juices flowing a bit (they had been in the doldrums for a while) and I spent some time working on a Halloween piece which I used to create Halloween cards and invitations.
I also created a poster and a stretched canvas with it.
Jack-O-Lantern and Haunted House Stretched Canvas
by
3DDesignsByJayne
I've seen some wonderful
Halloween items
created by other Zazzle designers so I thought I'd share some of them here.
********
How could I not have thought of doing something like this? Every kid has to have a bag for their Halloween goodies, right? Great idea!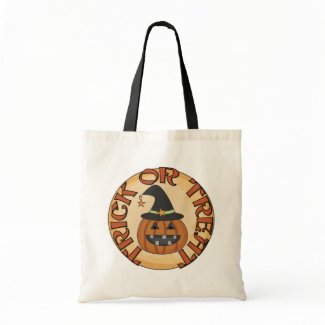 Trick or Treat Tshirts and Gifts Bag
by
halloweengifts
See more
Halloween Bags
This one looks like the sort of thing the older kids would carry -- Give me Candy... Or Else! lol!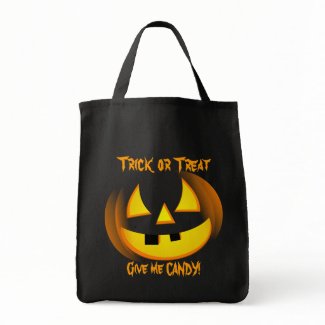 Halloween Trick or Treat Goodie Bag
by
SquirrelHugger
See more
Halloween Bags

I like this haunted house Halloween card by Celebration4all. It's the sort of scene I had in mind when I created my own design, but of course I was working in a 3D graphic program so it came out quite different.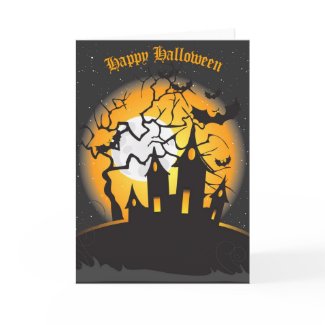 Happy Halloween Card
by
Celebration4all
Browse other
Halloween Cards

Among our house full of cats, we have two black cats so I love anything with black cats on. This vintage style card is lovely.