Some bad weeks at my day job have had me feeling low and seem to have sucked the creativity right out of me. I've had a hard time completing any art projects and I haven't had the energy to blog either.
Well enough of that. I will not let it get the better of me!
Today I thought I would add a quote to this render that I did recently. I think it makes a great inspirational poster. In fact, I think I might revisit some more of my art and see if I can find suitable inspirational quotes to go with them. It might make up for the recent creative doldrums!
*****
I've always liked this quote about rain, ever since attending a Dale Carnegie seminar many years ago, and it always makes me think of Fred Astaire.
*****
I knew if I looked around Zazzle, I would find lots more inspiration and as always, my fellow Zazzlers didn't disappoint. I'm feeling better already :-)
Here are just a few of the inspirational items I found:
I love the idea of an inspirational fridge magnet. You can give it as a gift to a friend, or to yourself, and be inspired each time you go to the fridge.
Note to self ... good idea... I see some magnets in my creative agenda....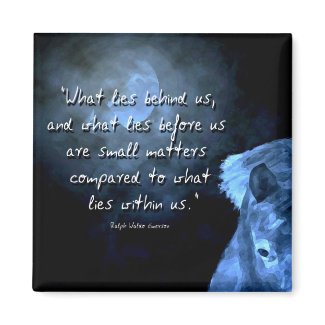 what lies behind us ... fridge magnet
by
ginnyl52
Look at other Inspirational Magnets at
zazzle.com
*****
Framed postcards are an inexpensive way to create an art installation and they make great gifts. Your friends will appreciate an inspirational postcard like this one from smangieri.
*****
I love the quote by Plato on this poster from Inspiration Posters and it's certainly something I try to live by every day. You never know what other people are dealing with and a smile or act of kindness goes a long way.
Kindness Posters
by
Inspiration_Posters
*****
This beautiful motivational poster from LifeArtHouse would look great in the home or the workplace.

*****
Inspirational quotes don't just come on posters, cards and magnets - you can wear them too, such as this Environmentalist T-shirt from holiday tshirts.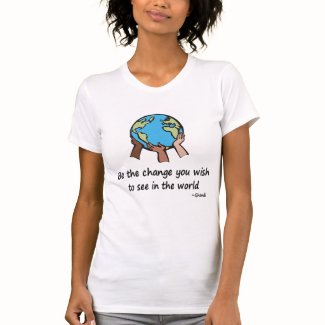 Be the change t-shirt
by
holiday_tshirts
*****
I'm certainly feeling in a more positive frame of mind after researching this blog post. Of course, I've only scratched the surface of inspirational and motivational quotes available at Zazzle.
Now it's your turn. If you're a designer on Zazzle, you are invited to add a link to your inspirational or motivational quote-themed designs in the Linky Tool below.

Use Option 1 in the Link Widget on the page of the Zazzle product/design you'd like to add. It will show up below as a small thumbnail and when clicked on, will link directly to your product.